Cowtown Vintage Base Ball Club
The Cowtown Vintage Base Ball Club is proud to be included as part of Old Cowtown Museum's growing family of volunteer organizations. The club was formed to bring circa 1870's baseball experience to Old Cowtown Living History Museum and its visitors. The Base Ball Club has worked with the museum staff to plan a full season of baseball games, exhibitions and demonstrations for the entire family.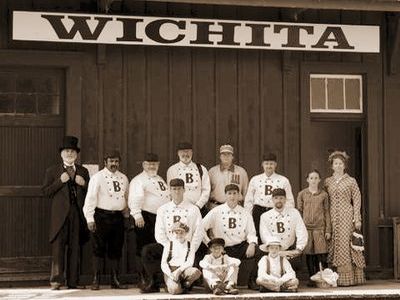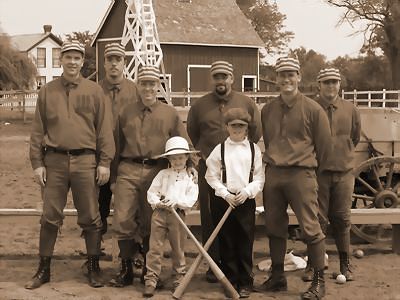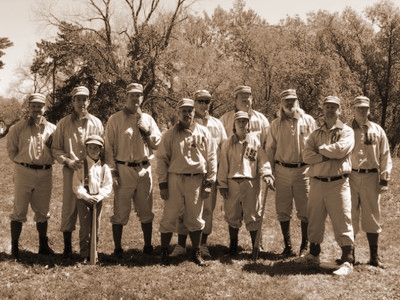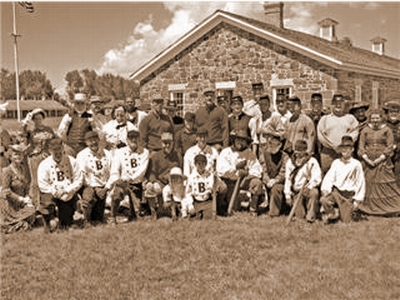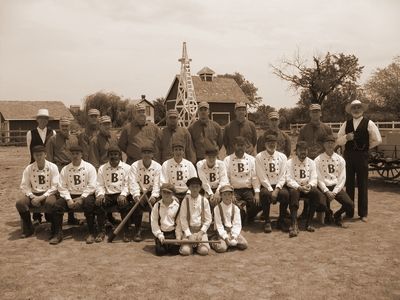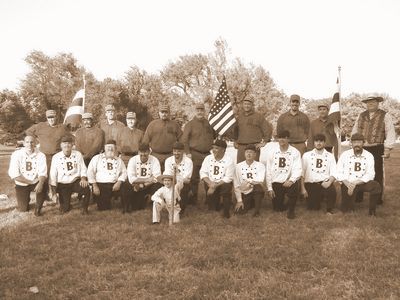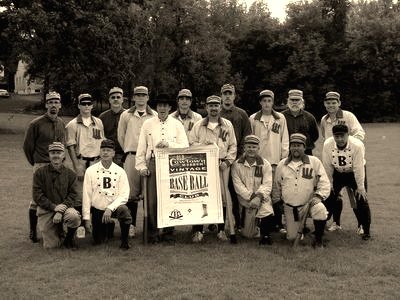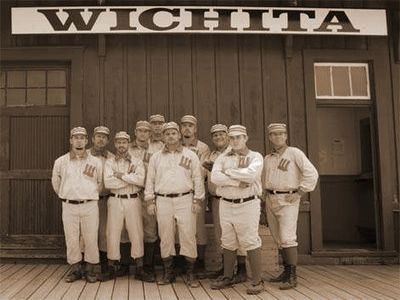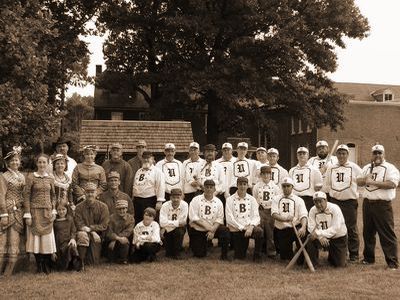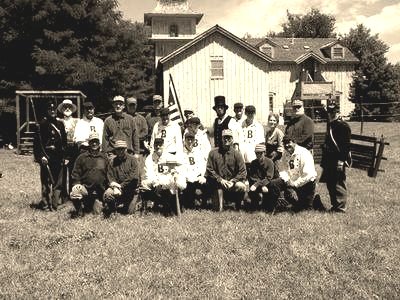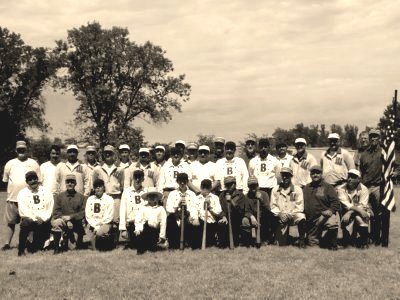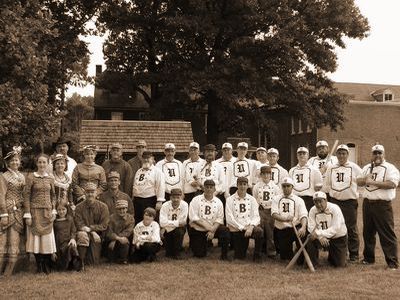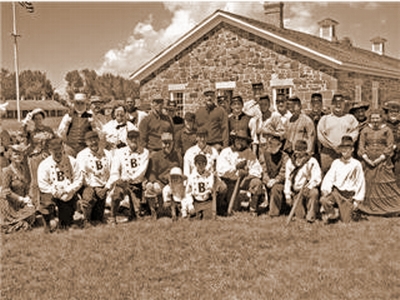 The Cowtown Vintage Base Ball Club has recreated the 1870's teams of the Wichita "Red Stockings" and the Wichita "Bull Dozers." Visitors and interpreters (cranks - a term for spectators in 1870's) will feel the experience and live Base Ball of the period. The Red Stockings and the Bull Dozers play per the rules of the National League of 1876 or the National Association of Base Ball Players from the early 1860's. The teams are members of the Vintage Base Ball Association.
Baseball rules in the 1870's are different from those used today by Major League Baseball. When playing away from the museum the team typically plays by 1860's rules. Cowtown has adopted a few changes to the rules for play at the museum. All the rules are available on the Rules page.
For information about the Cowtown Vintage Base Ball group read the guidelines on the Rules page. If you want to contact someone about Cowtown Vintage Base Ball use the contact information listed on the Contact Us page. For more information about Vintage Base Ball visit the links listed on the Links page.